About John DePalma Photography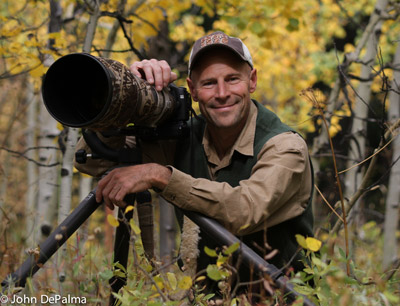 John DePalma is a confluence of forces that rarely meet: skilled wildlife and scenic photographer with an incisive business mindset honed over 25 years at the forefront of the outdoor industry.
With a sharp, unconventional eye for the perfect photograph and a rare ability to understand the business-behind-the-shot, John is that uncommon visual artist who 'gets it' beyond the viewfinder and into the board room.
He's traveled the world in a relentless quest to capture true, natural beauty in all its forms.
He's led the way as a marketing executive with Red Wing Shoe, Filson, and Orion Multimedia as they transformed their brands into market leaders.
John's photographs– from studio portraits and pet tributes to the wildest creatures great and small – have popped on the pages of countless publications and print ads as he puts his rare combination of outdoorsman and businessman to work for each client in original ways…and always with the target audience squarely in his sights.